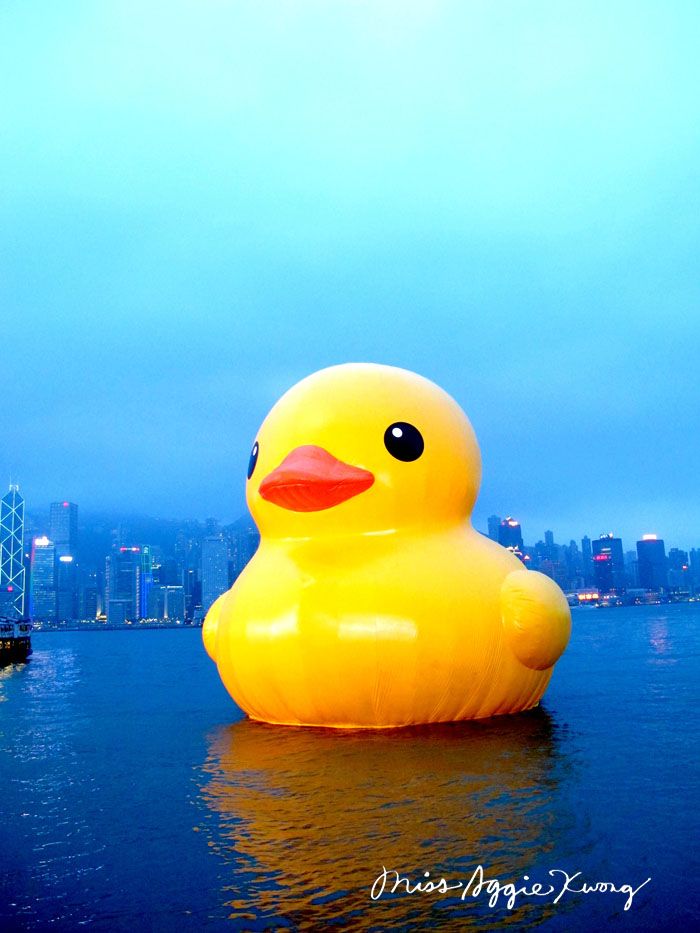 I bet 7 million people flock to Tsim Sha Tsui just to see this Rubber Duck! It has always been like that. Whenever there's a little it-is-worth-to-see thing going on, the craze just sweeps across the whole small city. HKese are too bored, including me!
Well, it's not that bad. The duck was really huge and it kinda had red lips at night in oppose to the supposedly orange color during the day. It's somehow quite fashionable.
Just another piece of note: the duck had been pierced through a few days later.