For a proessional make up brand as famous as M.A.C, I don't need to elaborate on the practicality and exquisite packaging of the brand.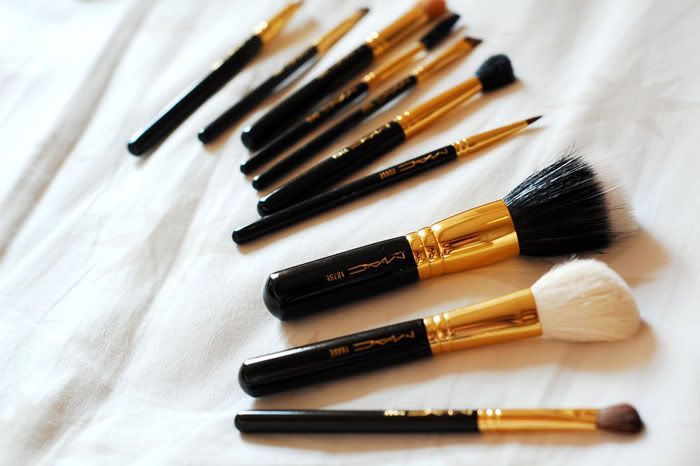 This is the 2010 Tartan Christmas brush set. I always like a sense o uniformity in terms of brushes and tools are vital for softness and contouring of the make up. Some of them do have hair dropping off at times, but most of them are durable and accurate in shaping features.
Some of the eyeshadows which meet your daily needs for day and night out. The thing is, they have various textures including matte, lustre, satin, velvet and frost and suit your mood of the day.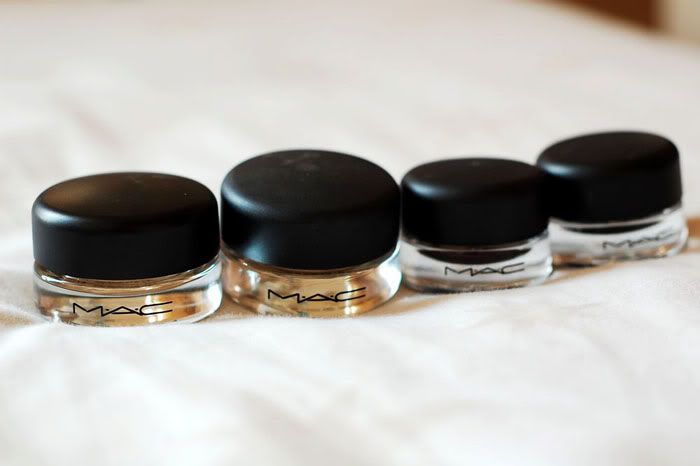 You always need Paint Pot to prevent your eyes from getting oily thus messying up your eyeshadows and concealers to cover spots and acnes.I have got Black glitter and Violet eyeliner to brighten up your eyes.
Contouring, Shiny, Brownish, Pinkish, Peachy, highlighting....M.A.C blsuh set never disappoints you.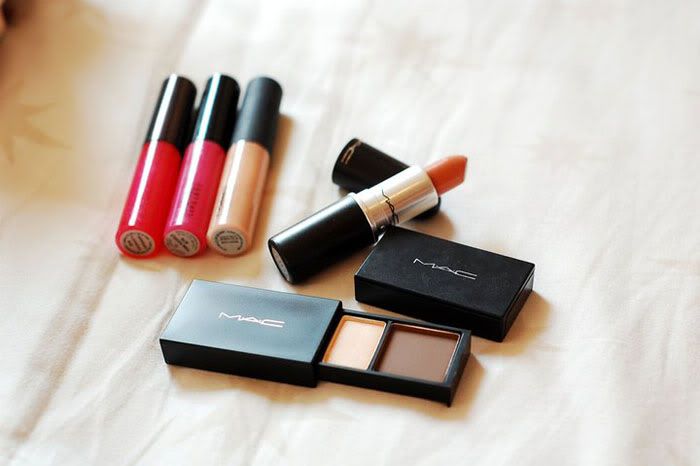 To be frank, M.A.C lipsticks are not that outstanding for it is not moisturizing enough. Yet the lustre gloss sections have the most sparkling glosses you might have ever seen consisting of colours of purple, peach, flashy red and neon orange.
I have also got some pigments and base products to share!
It's true that once you get to M.A.C, NARS and Shu Uemura, you won't even bother walkig around counters o other brands whose marketing strateges are princess packaging or do not excel in make up products but skincare lines. Make-up is all about colours, textures and practicality, on top of it, fun! Going to M.A.C counter is one of my everyday routines. :)