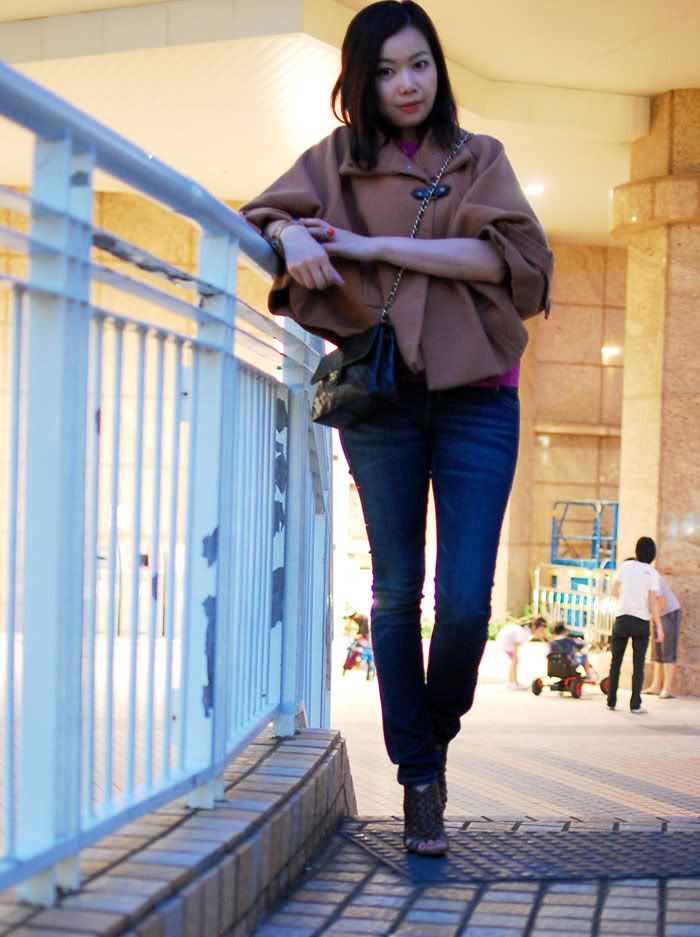 cape STRADIVARIUS.ES// top ZARA// jeans LEVIS// sandals GIVENCHY// bag CHANEL// bangle FENDI// sunnies RALPH LAUREN// ring H&M//
Have always wanted to dye my hair into purple red. This is my new highlight! I realise I haven't had a "girl in jeans" outfit here, so here it is for a well-rested me on Sunday.
Intrigued by many books of spiritual development, I am losing myself in these books: currently reading:
"Why is God laughing?"
- a jornuey to overcome fear, egotism and addiction to old life so as to ultimately commit to joy. The reasoning is amazing and it gives me a lot of courage to understand the one shakable thing i know is "I am", and listening to my inner voice, being silent for once turns out to be the foundation of creation.
For more intense personal thoughts, click my new blog!
http://feveragnes.tumblr.com/