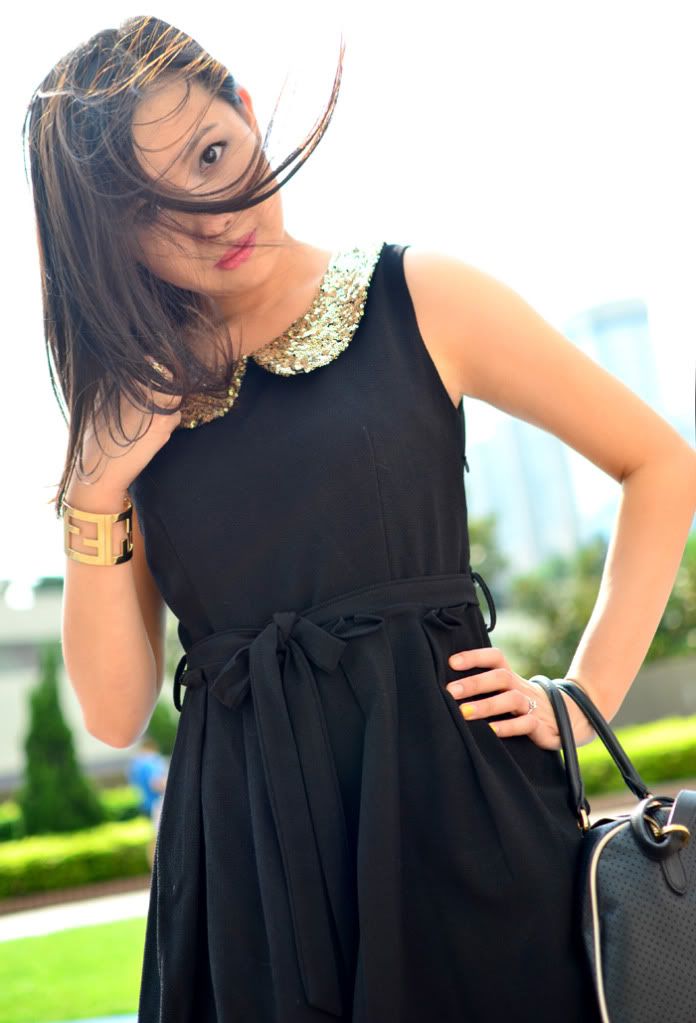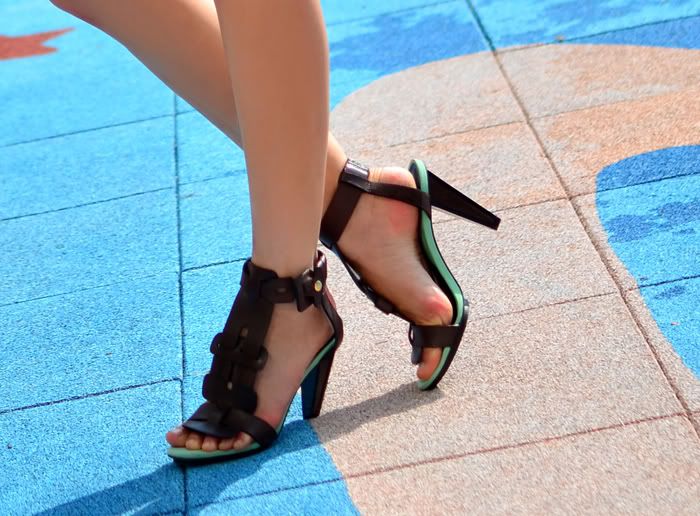 While golden glittering collars may be seen as a staple of parties, I have come to this black dress which is wearable during tropical vacations. Somehow no one can deny that bling bling just goes well with tanned skin - when will be your next vacation?
dress Bijou, sandals Diane Vion Furstenberg, bag Prada and bangle
I've prepared another video for a well-definied night lip look - enjoy!
lip balm L'occitane
lipstick Estee Lauder No. 307 Crystal Orchid, Shu Uemura lip brush
lipgloss Dior Addict Ultra Perfect Reflect 787
Concealer MAC Select Cover Up NC 30