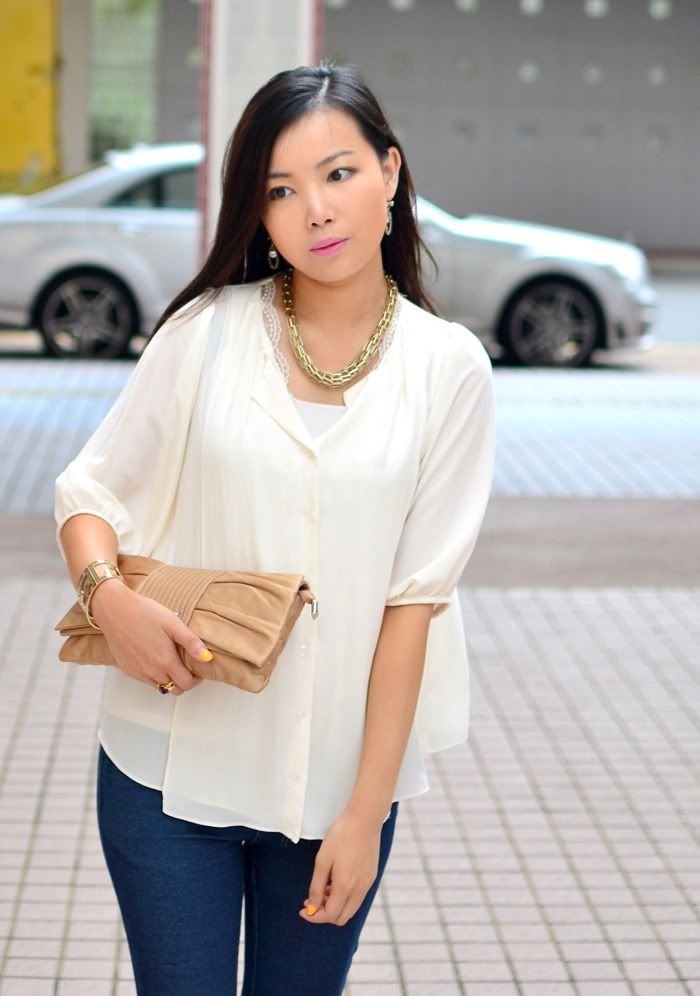 What's lovely about this blouse is not only that it's loose and flowy, but there's also an inner lace attached to the collar.
blouse Naze-mi, jeans from Prague, pumps Ferragamo, bag from a local store in CausewayBay and necklace Muse.
Do you watch reality shows? I know, I know they're "constructed reality", but many people pay a zillion to be deceived out there. Fake things are nicer, especially when the line between fiction and fact is so blurry. "
Made in Chelsea
" caught my attention recently. Everyone told me it was so trashy and unreal with bad lines and poor acting, but I'm just fascinated by all the "consturcted" friendship and drama, if not obsessed. We are all living on a stage where we have to play a part, after all, aren't we?