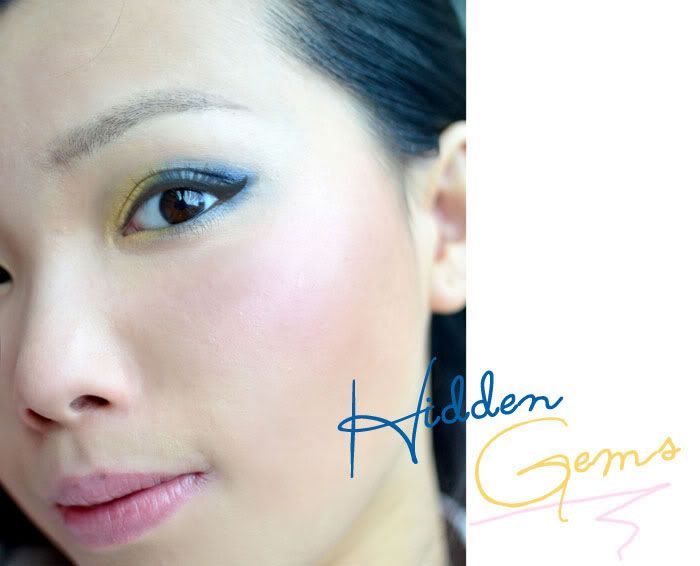 I can't believe it. I am actually leaving to Germany from Hong Kong in a few days! I have a few concerns about my stay:
1/ Do I look like I speak German? No right. If truth be told, I only know a few dirty words, and that's all. I have enrolled in an intensive German course, and now I'm reading
just
looking through the pictures of
German beauty blogs.
2/ MAC products are more expensive in Germany, and I don't know if we have a MAC shop near my university. Back here in Hong Kong, I can reach 6 MAC shops within 45 minutes. I immediately hop to another MAC if one is short of what I need.
3/ Jobs. I need to get a freelance English teaching job before I can talk about MAC.
4/ Packing. I don't look like a light packer, do I? And if I'm going to pack for 4 seasons, that's pretty bothering. And how should I wrap my makeup so the pressed powder won't break?
5/ Yesterday I went out with my friends to the 32/F of a building to look at the skyscrapers of Hong Kong and enjoyed a drink or two. Then I know it's the right moment to leave.
When I studied overseas for the first time a few years back, I learned that even I was down, it was not the end of the world, because hardly could I reach the end when the world was that big. Australians didn't quite see my problems as problems. I no longer lingered in my trivial matters, and my experiences made me who I am today. (Well and I learned that one way of getting rid of one problem is to encounter another bigger one!)
Will Germany suit me like other western countries do? I'm yet to explore.
Products used (Eyes)
1/ MAC Paint Pot Bare Study
2/ Clinique Lash Power Mascara
3/ MAC E/S Forgery, Goldmine and Deep Truth
4/ MAC Fluidline Blitz & Glitz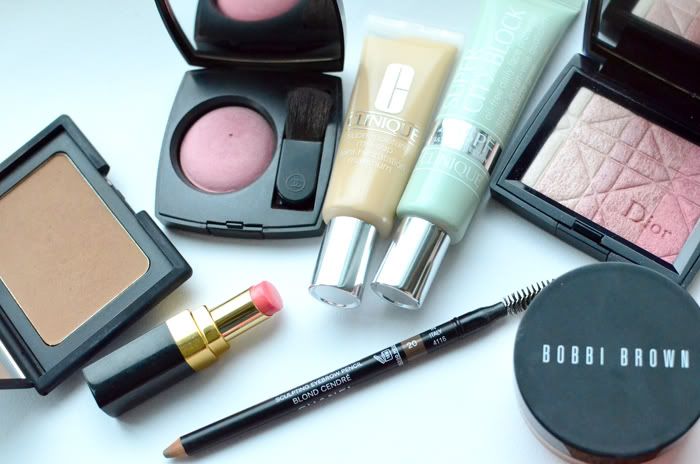 Products used (Face)
1/ NARS Laguna Bronzer
2/ Chanel Joues Contraste #40 Narcisse
3/ Clinique Supermoisture makeup foundation
4/ Clinique Super City Block 40 SPF
5/ Dior Rose Diamond
6/ Chanel Rouge Coco Shine #70 Sourire
7/ Chanel Eyebrow pencil #20 Blond Cendre
8/ Bobbi Brown Mineral Powder SPF 15 Light to Medium