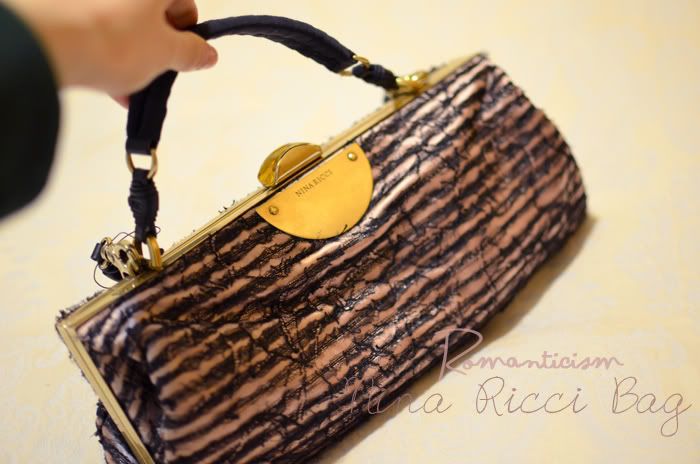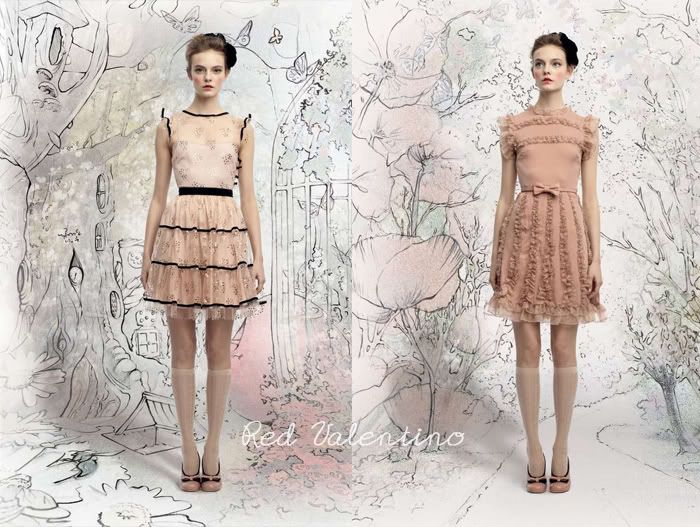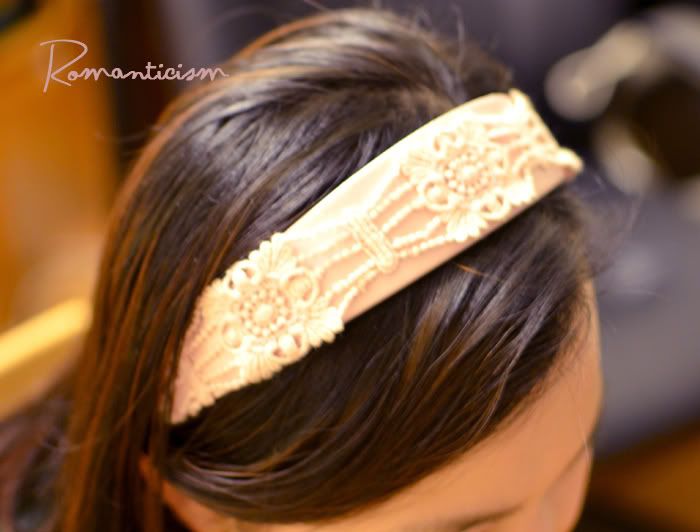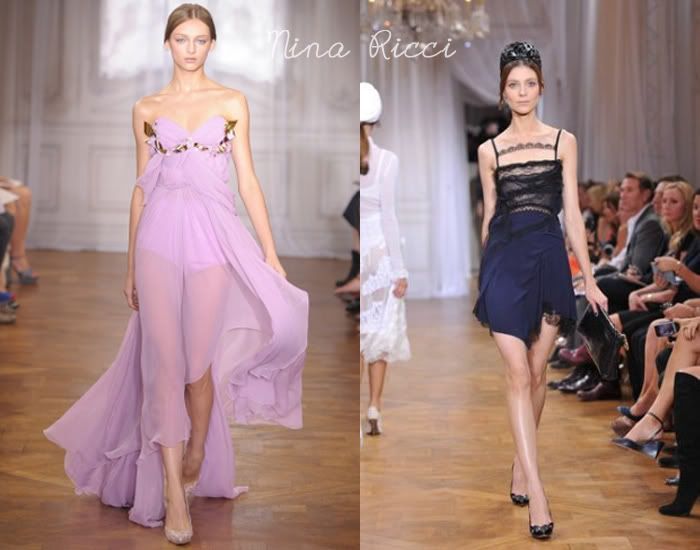 I'm not talking about William Blake or John Keats here, nor the provocative moment to validate my love for nature, though I was deeply touched by its call for seeing your surroundings as your own aesthetic experience (dates back to my university days majoring in English Literature). I happened to be in Nina Ricci and Red Valentino and found myself recalling my love of flouncing ruffles, delicate lace wraps and rossette embellishments. This proves again that romance reigns. Not that I expect many would dress in Victorican-inspired designs, but putting on something ethereal won't hurt in spring.
I was too naive to know that the price of Nina Ricci bags is towering over that of Prada, but my sharp eyes spotted this
silk overlay handle bag
(80% off!!!) during the sale. It's hard for them to lower the price - you can tell from the craftmanship - so detailed and delicate. I have a number of small evening bags but none with a proper handle and structured tailoring, let alone a jewel closure . So this is a lady-like choice will easily complete my daywear wadrobe for a tea party or garden wedding.
For more romantic bags, click
here
,
here
and
here
. My advice is: don't spurlge too much on it, laces are not very durable after all.