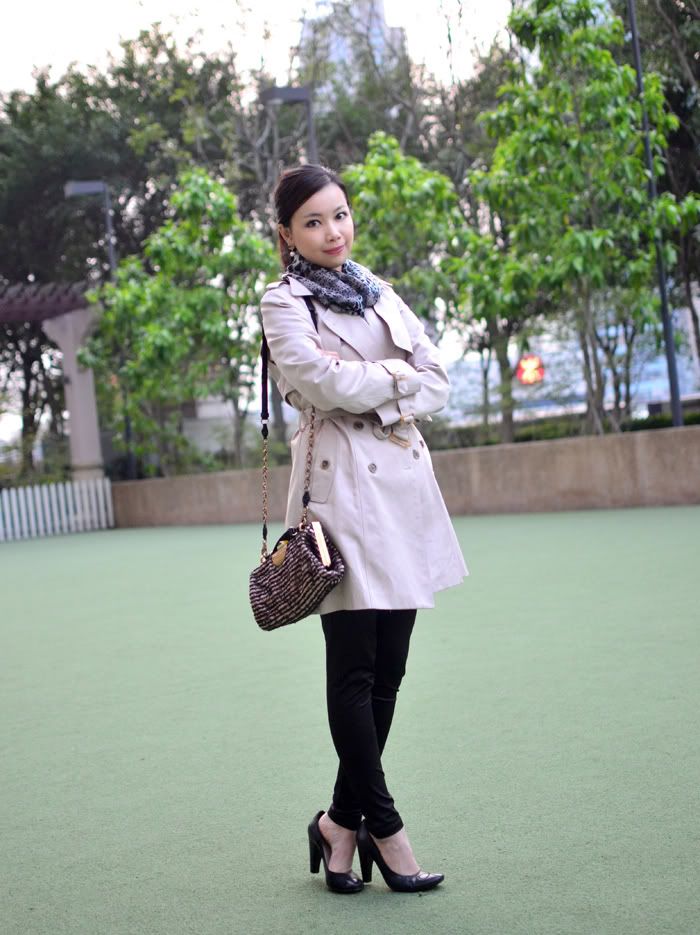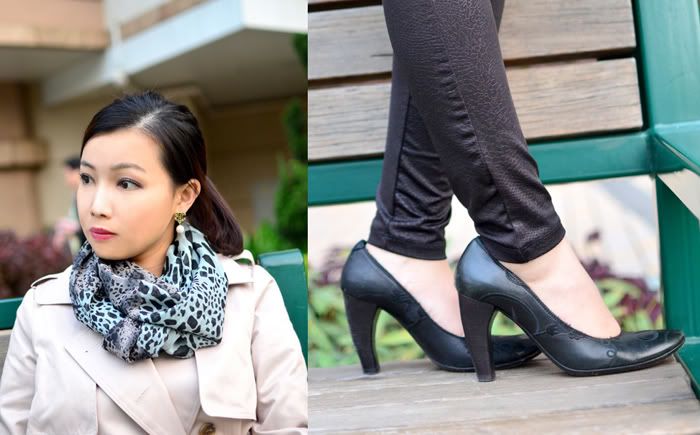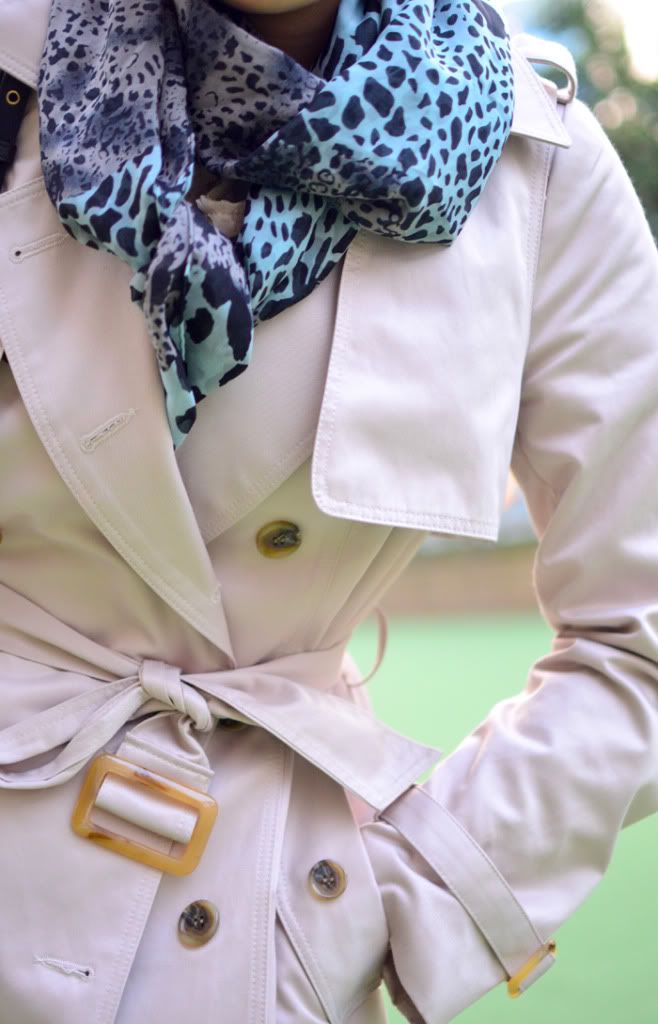 A very basic, classic beige trenchcoat cures all my headache for a busy day. On-trend or off-trend? Who cares? It remains fashionable after World War II and continues to stand for a seamless transitional piece for any wardrobe. While prints are always here to stay, a printed scarf makes a look more visually intriguing.
My friends and I have been sharing a common love for the Champagne blue bay mussels at Steak Chop and Oyster Bar in Knusford Terrace and Spinish Lagsna - The Champagne mussels will serve around 3 people and the sauce goes perfectly with garlic bread.
I was wearing a trenchcoat from Connie.M, leggings from Stradivarius.es, scarf from a local store, earrings from Chanel, Nina Ricci bag, heels from Gianni Barbato (embroidery and heels=so cute) and lipstick Estee Lauder No. 307 Crystal Orchid.