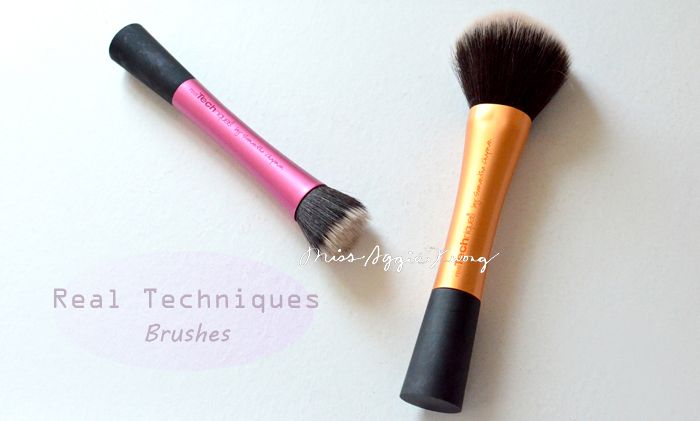 I ordered 2 Real Techniques brushes a year ago, which are Stippling Brush and Powder Brush. They're amazingly good in a sense that the hair never falls out, feels soft and they're 100
% cruelty free. The

synthetic taklon bristles are luminous, and can help me apply foundation evenly.
The Stippling Brush is one of the best-selling items, and it is the perfect size for application of liquid foundation. It gives an air-brush finish to my face. However, I don't recommend somebody with allergy or thin skin to use a stippling brush as it brings micro-exfoliation. This brush is less soft than
MAC 187
/
188
, almost as densely packed as
MAC 130
,and it might cause irritation to sensitive skin.
Bristles: 4/5
shape: 5/5
versatility: 4/5
application: 4/5
price: 5/5
Overall: 4.4/5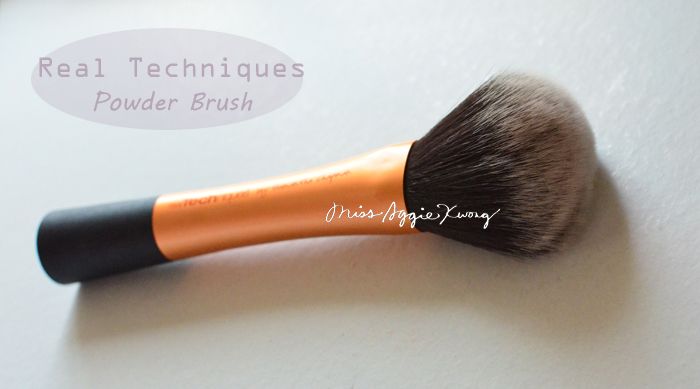 The powder brush, on the other hand, is very soft. Its size is huge, (i mean, really big!) and it's perfect for applying mineralized powder on face or body. I sometimes use it for putting on bronzers on my arms and legs to fake sunkissed skin. It never sheds and its price says it all. so worth it!
Bristles: 5/5
shape: 4.5/5
versatility: 4/5
application: 4/5
price: 5/5
Overall: 4.5/5
\You can order them
here
and
here
.