Homemade egg benedict
17:48
An ideal way to begin an indulgent weekend! ❤ If you are anything like me who prefers your breakfast to be savory than sweet, make sure you don't miss this post!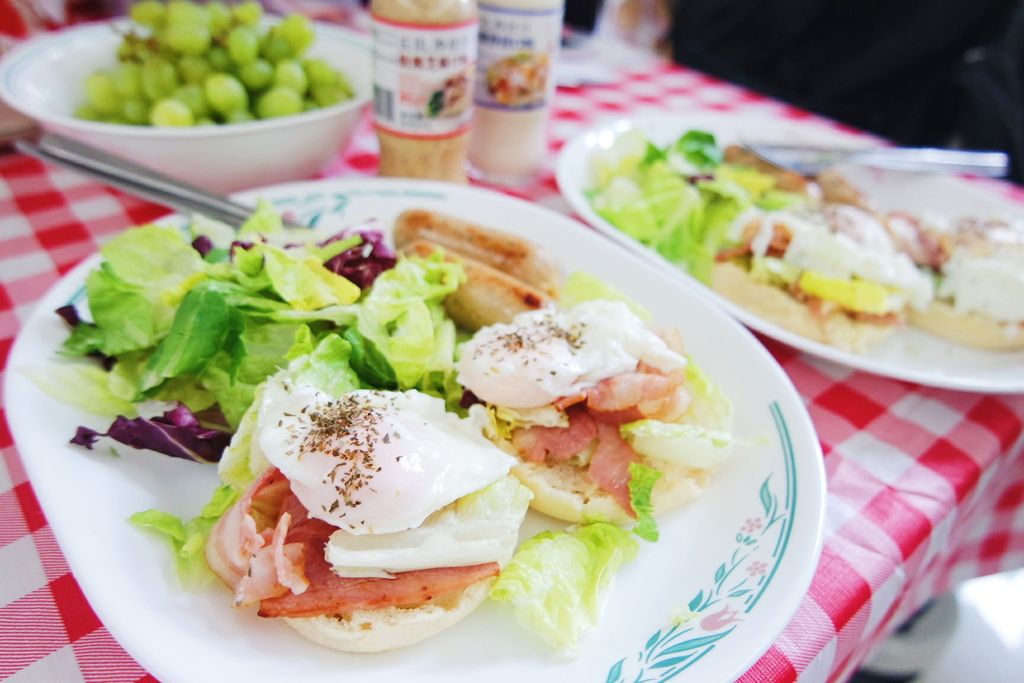 復活節假期沒外遊的計劃,在家做了班尼迪克蛋~最難的部分是水煮嫩蛋的部分!需要更多經驗才能把水温和生熟拿捏得準確👍 第一次做水煮嫩蛋的我,打了8隻蛋才只有4隻成功~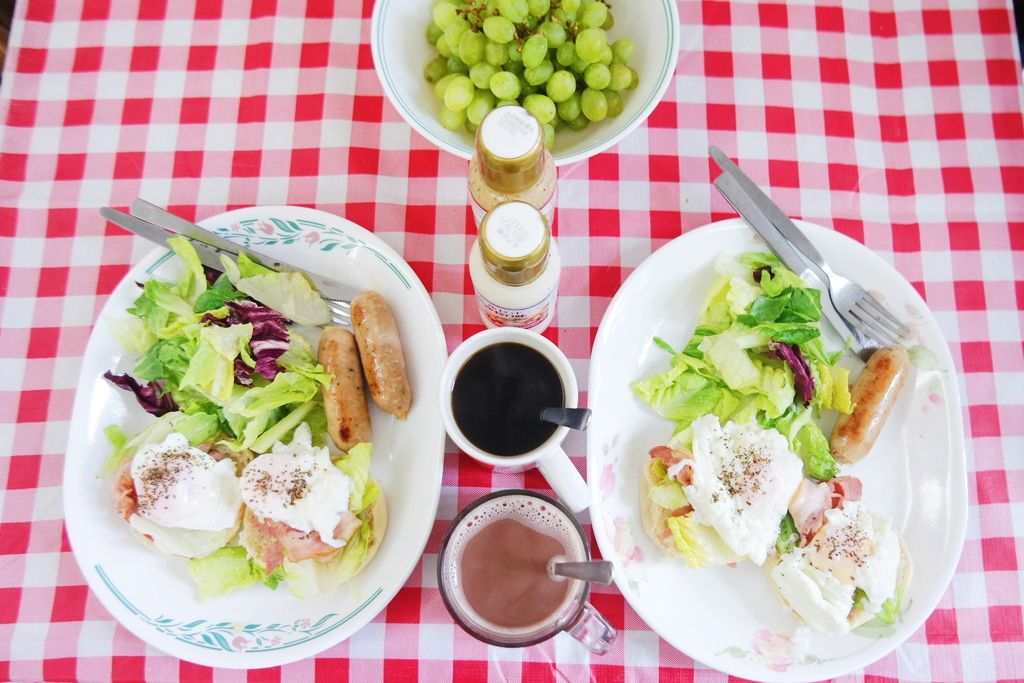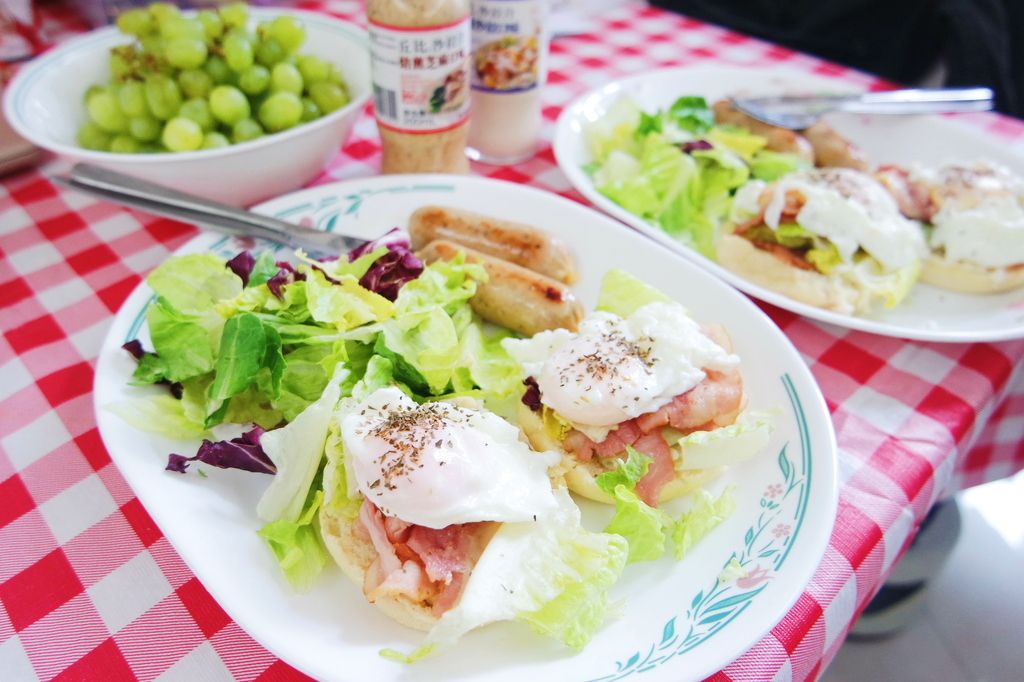 Egg Benedict
serves 2

Ingredients:


120 ml of water
a few drops of vinegar
2 pieces of English muffin
4 eggs
a few drops of olive oil
4 pieces of bacon
salad vegetables
2 tablespoon of rosemary and basil
Cooking:
1. To Poach Eggs: Fill a large saucepan with 120 ml of water, cover with a lid and bring it to a boil of medium heat. Crack an egg into a small bowl and slip it into the barely simmering water with bubbles forming at the bottom, then whisk in a splash of vinegar which prevents the white from feathering out into the water, and allow it to cook for 2 to 3 minutes. When you find the yolk starting to thicken, you can crack another egg and slip in once the first one solidifies. I tend to poach 2 eggs at one time. Cook until the egg white just sets to cover up the yolk.
2. While eggs are poaching, pan fry the bacon slowly, turning until the bacon is slightly crispy and browned.
3. Toast the muffins for 3 minutes. To assemble the egg benedict, spread butter on the toasted muffins, place the bacon on top of the crusty muffin halves, followed by one poached egg. Sprinkle a good pinch of rosemary/basil and salt on top of the poached egg.
4. Add veggies and salad dressing and serve immediately.
經典班尼迪克蛋
二人份量
材料:
水 120ml
白醋 少許
英式鬆餅 2個
舊蛋 8顆
植物油 少許
煙肉/培根 4片
沙律菜
迷迭香/羅勒葉 2匙
煮法:
1. 燒開一鍋120ml,大概10cm高的水,加入一匙白醋。醋有助穩定蛋白,令蛋白不易散開。
2. 當水大概80度微微起小泡泡時,轉中或小火。用湯匙/筷子順時針在水中快速攪動,打出漩渦狀。使用放了幾天的蛋,更容易凝固。把生蛋打在碗中,慢慢輕力倒入水漩渦中,轉動的水流就能把蛋白包住蛋黃,蛋花就會出現。漩渦也防止蛋黏在鍋底
3. 把英式鬆餅從側面中間切開分為兩份,放入焗爐烤大約3分鐘
4. 以慢火在平底鍋用橄欖油煎煙肉直至變微微棕色或稍稍皮脆,放在英式鬆餅上,最上放水煮嫩蛋
5. 灑點迷迭香/羅勒葉和鹽在蛋上調味和稍微裝飾一下
6. 加上沙律菜和喜歡的沙律醬或黑醋在旁邊
謝謝看完!希望大家都能煮出美味的班尼迪克蛋 ❤