The soggy 'pick me up'
16:49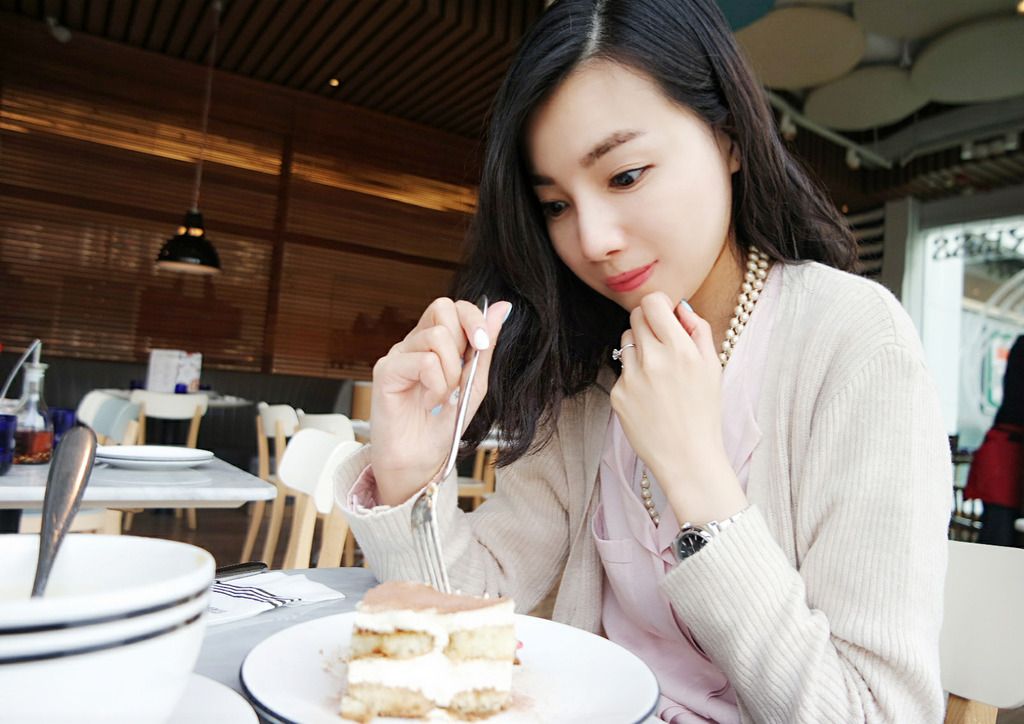 I have a habit of ordering the coffee and alcohol flavored Italian dessert (my 'tiramisu fix' I put it) when I go to an Italian restaurant. It is one dessert that I love to the core!



哈囉♡ 提拉米蘇的粉絲~女生真是有甜品的胃!我每星期都去意大利餐廳點我最愛的甜品💓💓




大家都知道提拉米蘇的浪漫故事?二次大戰時軍人要上戰場,軍人家中老婆把剩餘的材料做了甜品給老公,有說提拉米蘇「帶我走」的意思,又淒美又浪漫耶~每一口咀嚼也更又甜又苦,你說是不是超有感覺的!




這麼多種提拉米蘇,我最愛非蛋糕狀,軟身而稠度十足的喔。最好是發軟到站不穩那種~♡ 中間要有糊狀的芝士和淡淡的冧酒,以及滲透到餅底的濃縮咖啡。無論是裝在杯子裡或放碟子上的也很有風味呢。 你們喜歡軟身還是蛋糕狀的?




I have been hunting high and low for the best tiramisu in town, and what impress me most are those made with mascarpone cheese layered between rum, slightly irregularly shaped, with ladyfingers and loads of espresso heavily soaked in the mixture. 😊 I always go for those with soft creamy textures with a dust of cocoa powder on top, but not a big fan of the spongy ones.




Heaven with each bite! ❤ Sponge-like and soggy tiramisu - which do you prefer? ♡




👚Outfit of the day
淡粉紅配裸色~温婉的選擇♡
✔Cardigan: I Luv Cary
✔Top: Intique

1. 🍴 Pizza Express
➡Shop L1-1, 1/F, apm Millennium City 5, 418 Kwun Tong Road, Kwun Tong
➡觀塘觀塘道418號創紀之城五期(apm)1樓L1-1號舖

2. 🍴 Assaggio Trattoria Italiana
➡Shop 213A&215, 2/F, Mira Mall, 118 Nathan Road, Tsim Sha Tsui
➡尖沙咀彌敦道118號Mira Mall 2樓213A&215號舖

3. 🍴Veygo Coffee
➡G/F, Yee Hor Building, 24 Swatow Street, Wan Chai
➡灣仔汕頭街24號意可樓地下