BEST SERVED SLIGHTLY PINK 🍗 簡單香煎羊架食譜
22:21


Nothing complements lamb chops like potatoes 🍗

家中做飯的一向是菲律賓姐姐,如果我要入侵廚房她就好不高興~尤其我煎羊架!
媽媽說都是因為我做得比較好吃 (哈哈很會哄我)
((真相:其實姐姐不滿我煎食物弄到廚房很多油煙😏😏))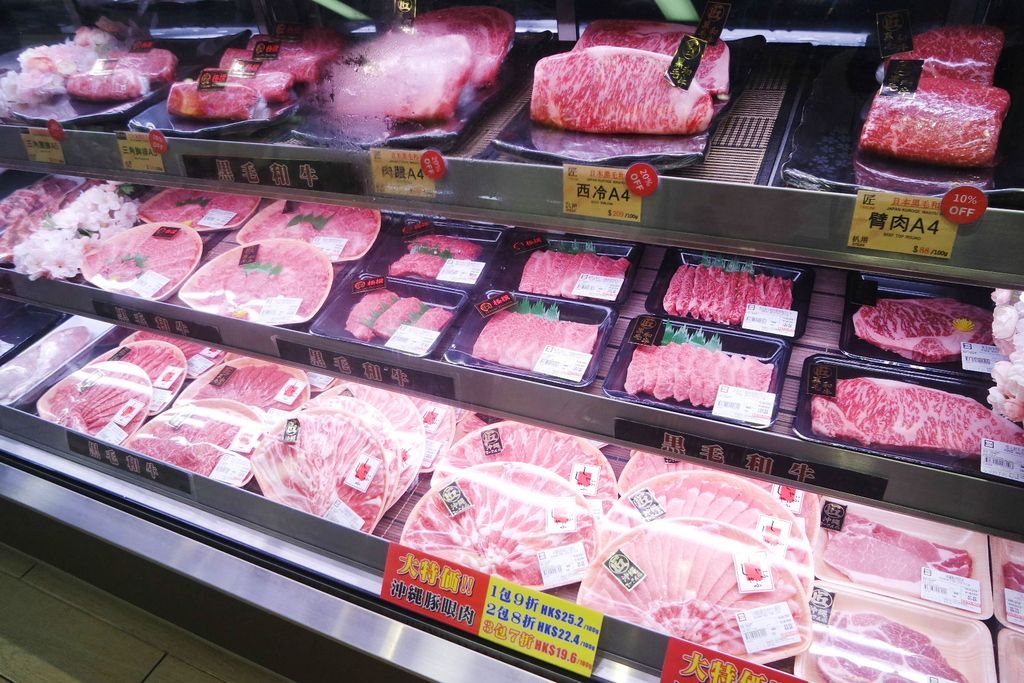 羊架我喜歡新鮮的,雪藏的感覺肉質有變老呢...
通常材料在Aeon,Sogo或一田超市買喲~


香煎羊架加配菜
二人份
材料:


新鮮羊架4件
照燒汁1/4碗
鹽2茶匙
薯仔2個
洋蔥1/3個
櫻桃蕃茄幾個
白磨茹5-6個
翠玉瓜半條
做法: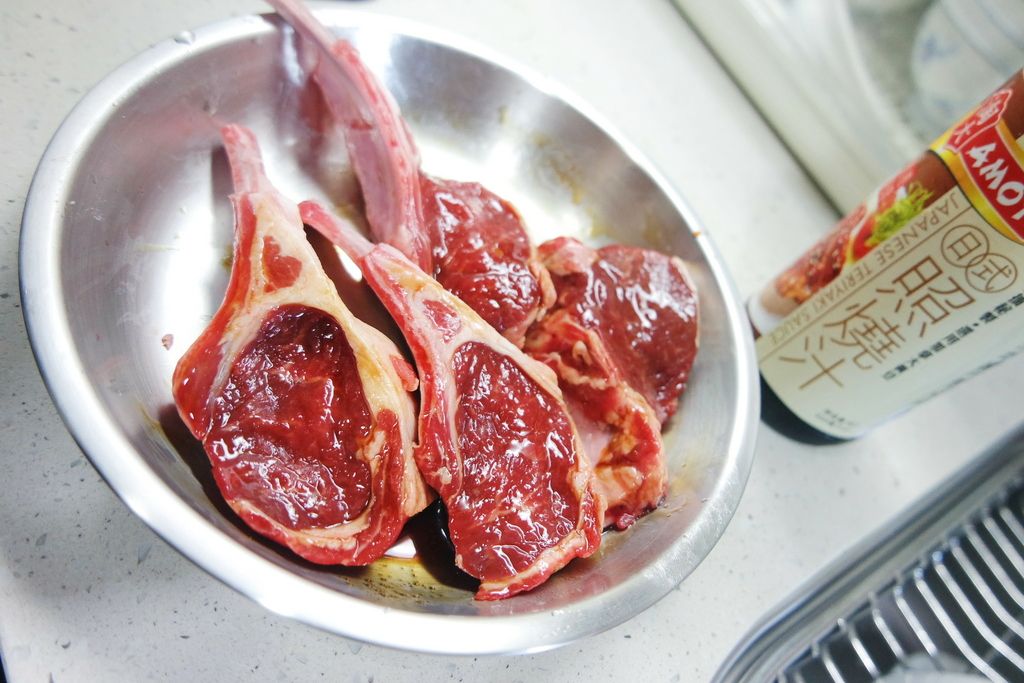 1. 用照燒汁和1茶匙鹽醃羊架一小時
2. 薯仔去皮,一個切5至6分,放滾水裡煲20分鐘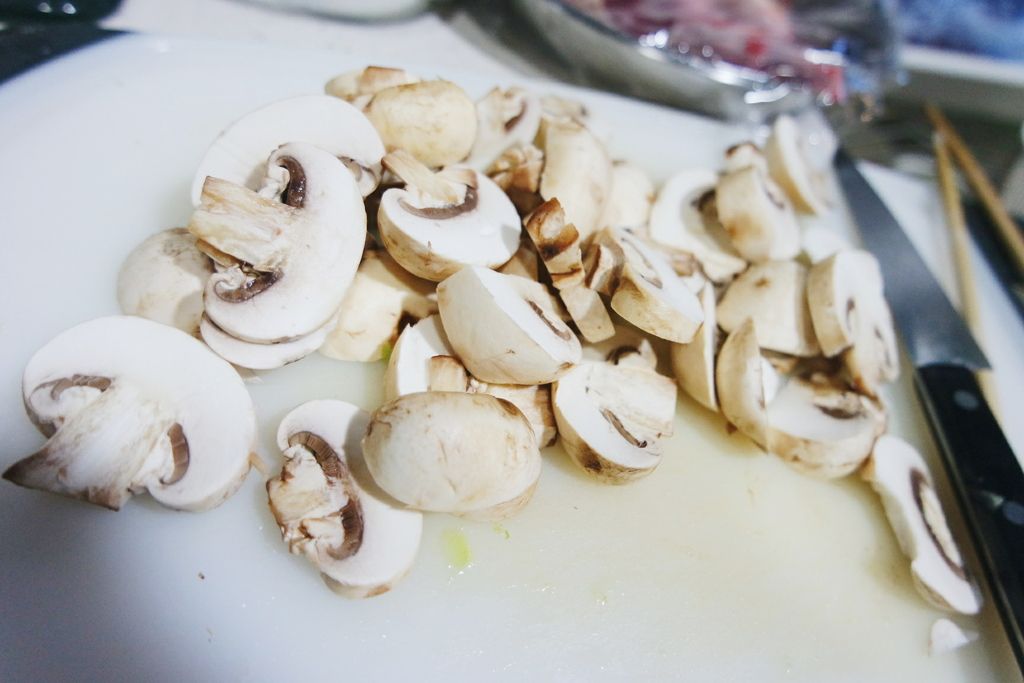 3. 洋蔥,磨菇,翠玉瓜和小蕃茄切粒,硬幣的大小就可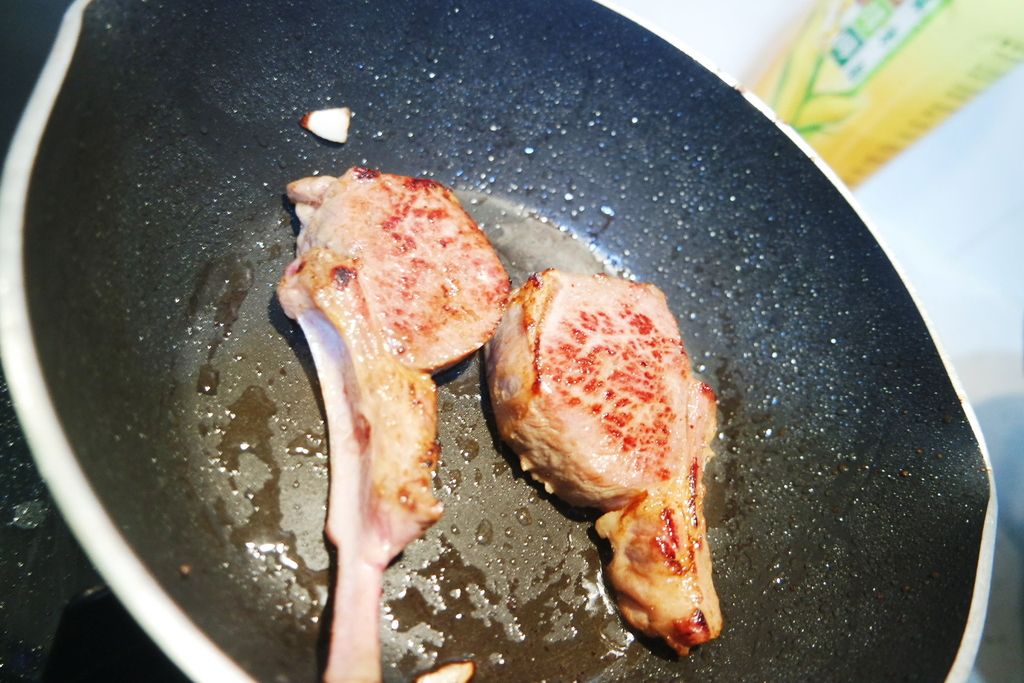 4. 大火加油,轉中火煎羊架~每邊先煎2分鐘,再不時反轉煎。中途用刀界一下肉塊,裡面有變深紅色就可以了。
我煮的大概7成熟~(自己操刀不敢在外旁要很生有血水的喇!😫😫)
煎完可按喜好灑上迷迭香或點薄荷啫喱食用
5. 加油大火煎洋蔥,加少許鹽加入薯仔中火煎,直至呈金黃色
6. 最後加少許鹽煎磨菇和翠玉瓜~放在肉旁~
da la! 完成收工 💖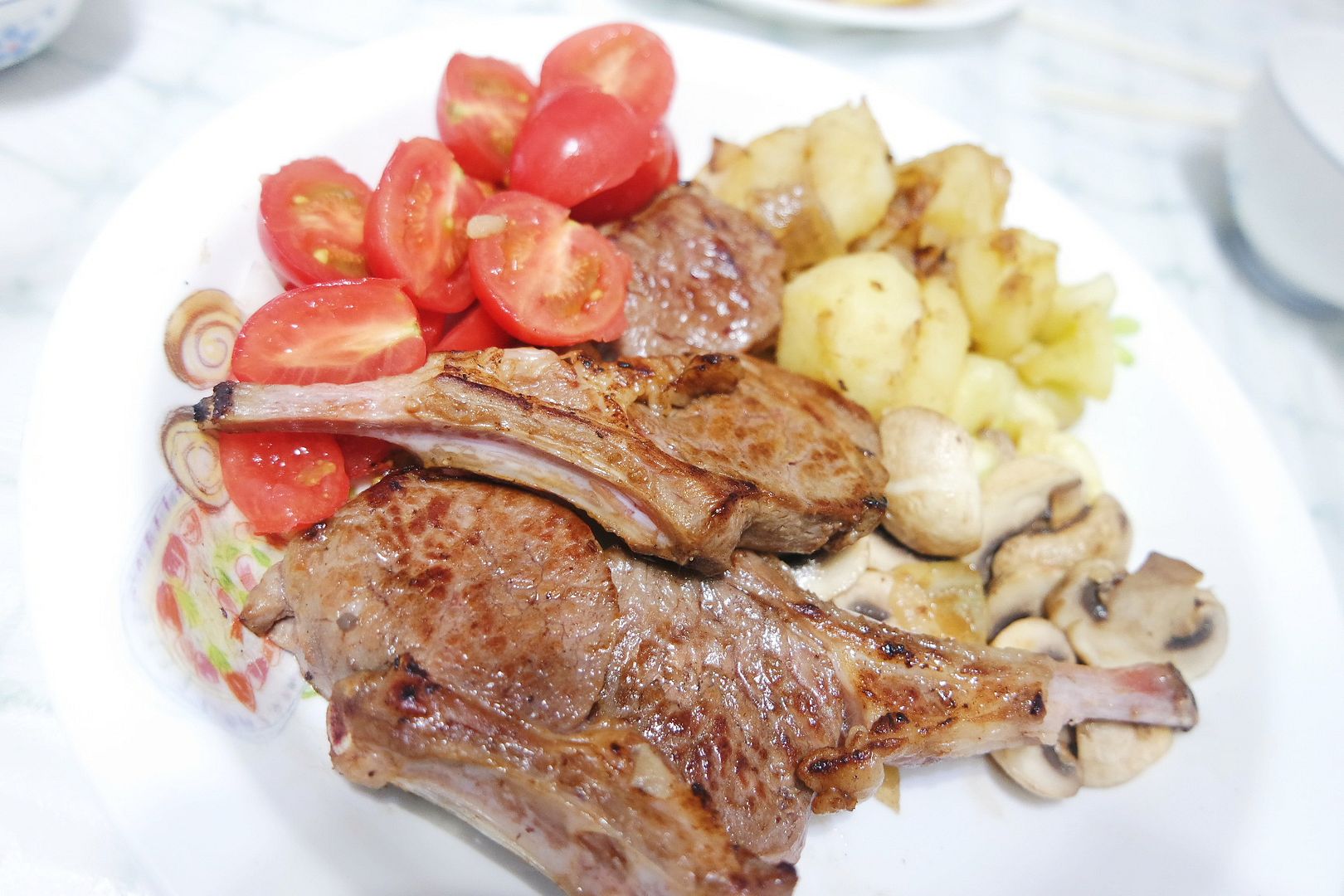 Pan fry lamb chop with assorted vegetables
Serves 2
Ingredients:
lamb chop 4 pcs
teppanyaki sauce 1/4 bowl
salt 2 tsps
potatoes 2 pcs
onion 1/3 pc
cherry tomatoes a few pcs
champignons 5-6 pcs
Zucchini half
Cooking:
1. Marinate lamb chops with teppanyaki sauce and 1 tsp of salt for 1 hour.
2. Remove the skin of potatoes and cut them into big cubes. Boil them for 20 minutes over high heat.
3. Dice onions, champignons, zucchini and cherry tomatoes in small cubes.
4. Add oil to a pan over high heat, then pan fry lamb chop over medium heat until slightly brown on the surface but pink inside. Sprinkle some rosemary on top and drizzle with mint jelly if desired.
5. Pan fry onions and potatoes with a pinch of salt
6. Pan fry champignons and zucchini with salt and serve them along with the lamb chops!