SEAFOOD RISOTTO 🃏 海鮮意大利飯
11:21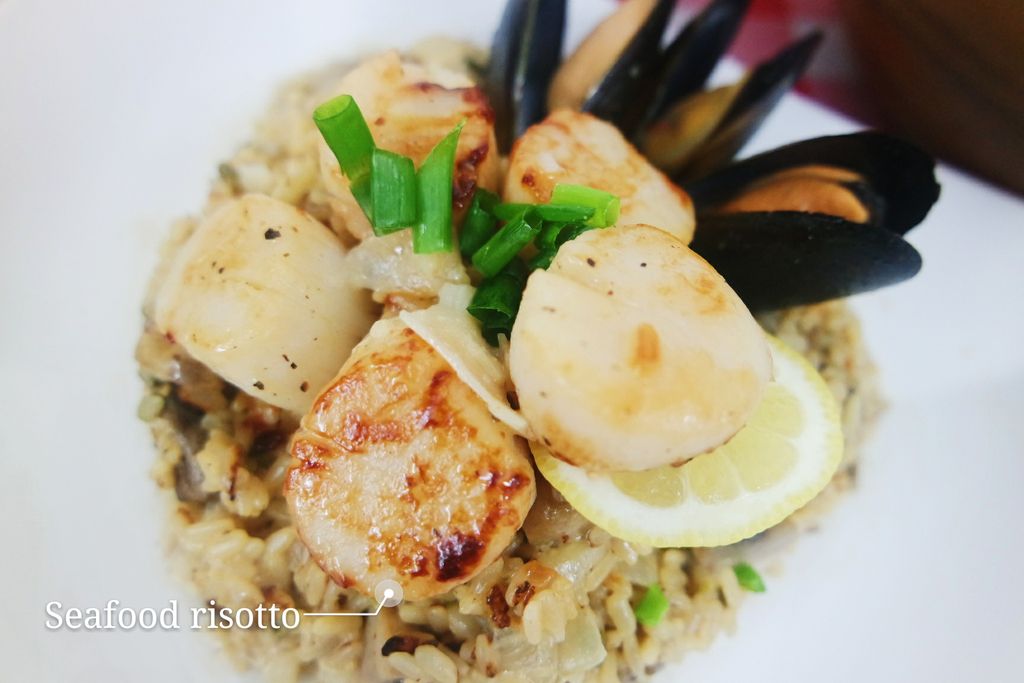 Epitome of Italian home cooking~



這個算是看近來的得意之作(自己說😅)

說真的,自己做這一餐價錢真的不便宜,所以外面餐廳賣的價錢絕不為過吔~

B哥這個商業人在我文學道路上給了我新啟發(大家來遠眺大海🌉) ((誇張😌))
好喇,他在我工作攪盡腦汁想新方案時,給了看一個超好的意見~
為了答謝他偉大的貢獻,我應承了請他吃飯~這就是咯!💌


海鮮意大利飯
二人份

材料: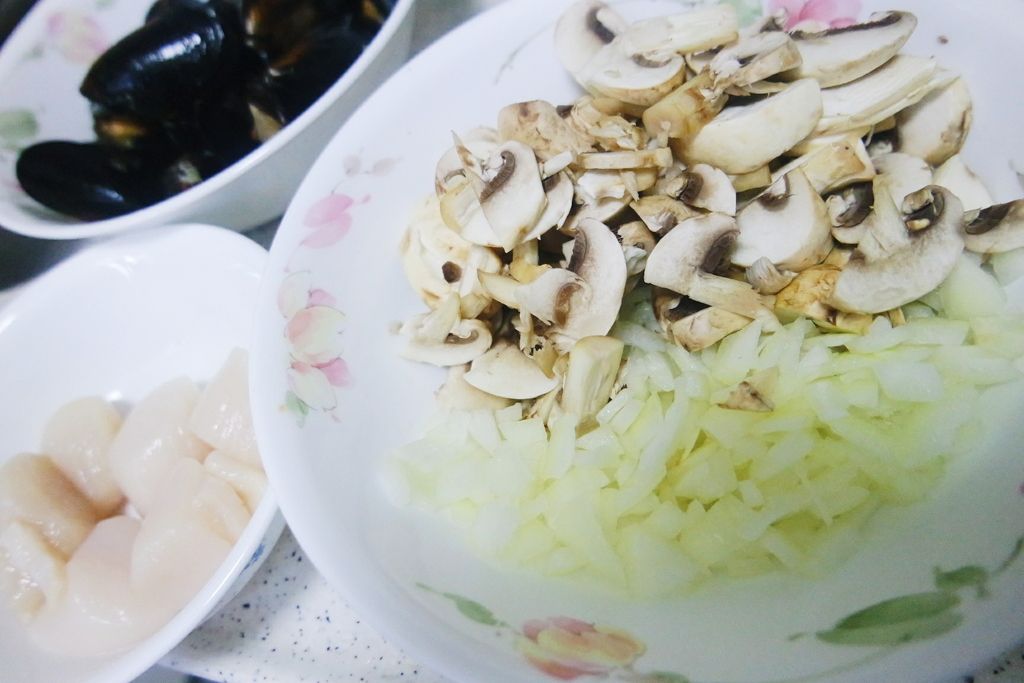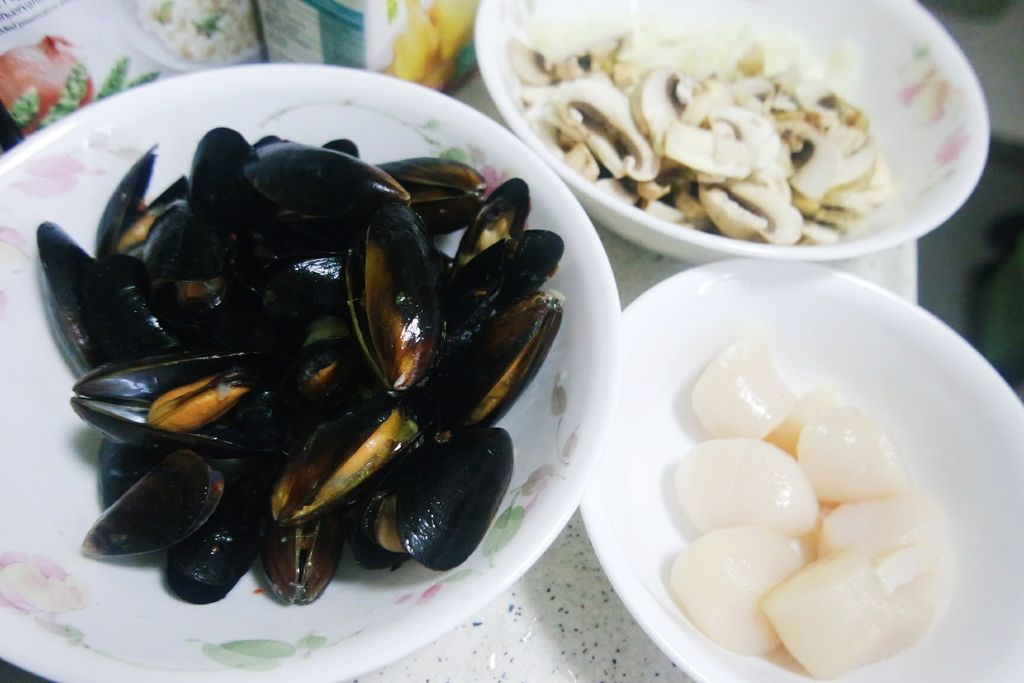 露荀意大利米 150g
急凍/新鮮帶子 6粒
青口 1碗
巴馬臣芝士 30g
牛油 30g
白磨菇 6粒
洋蔥半顆
淡忌廉 100ml
牛奶 70ml
雞湯 500ml
蔥花少許
檸檬1片
黑胡椒少量
做法:
1. 磨菇切片,洋蔥切粒,洗淨帶子和青口,用少許鹽和黑胡椒醃製。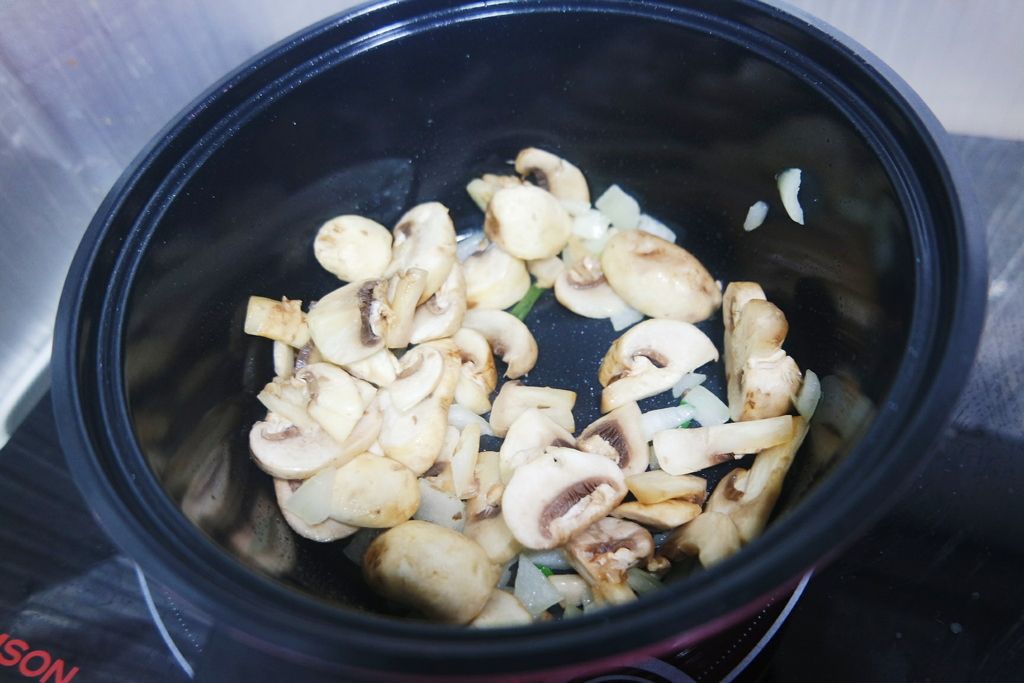 2. 燒熱鍋加入少許牛油煮溶,炒香洋蔥和磨菇。
3. 加入100ml雞湯,燒滾後加入意大利米。
4. 當意大利米逐漸變軟,分四至五次倒入雞湯,每次大約100ml,持續三十分鐘。
5. 中途加入忌廉和牛奶搞拌~直到水份都被飯吸收,會變得很有韌性很有咬感。
6. 加入芝士和少許黑胡椒~意大利飯完成!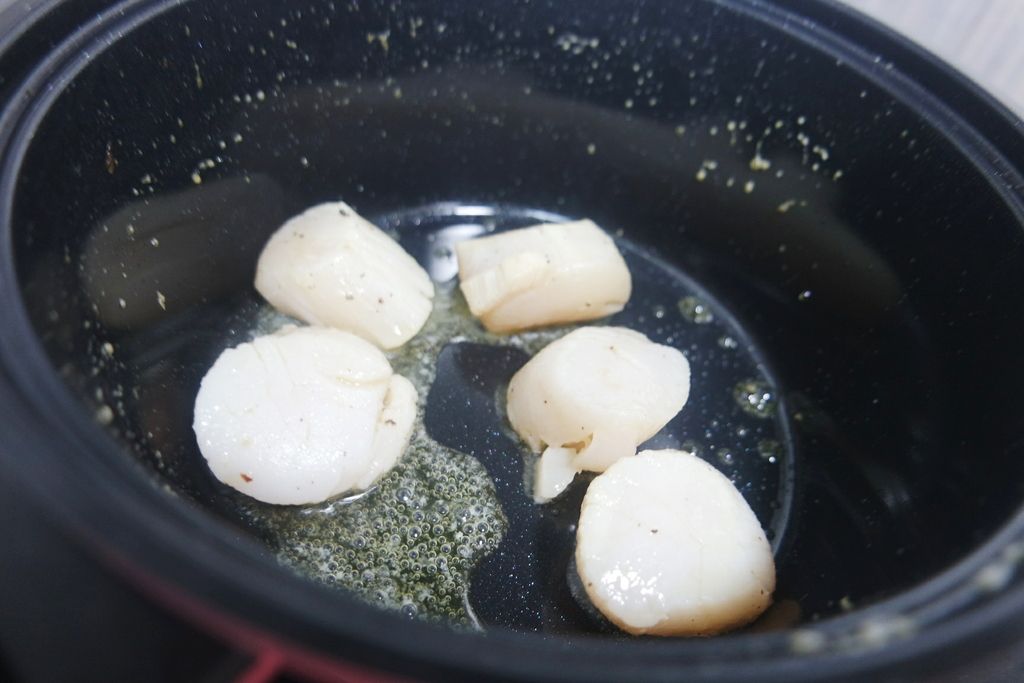 7. 另開鍋高火燒溶牛油,加入帶子轉中火,一面煎四分鐘~加入少許檸檬汁
8. 中火燒青口直至青口殼打開,不打開的不能吃喲
9. 把帶子青口放在意大利飯上,灑一點蔥花❤
Seafood Risotto
Serves 2
Ingredients:
Risotto with Asparagus 150g
Frozen/ fresh scallops 6 pcs
Mussels 1 bowl
Grated Parmesan cheese 30g
Butter 30g
Champignons 6 pcs
Onion half
Whipping cream 100ml
Chicken broth 500ml
Spring onion 1 bulb
Lemon 1 slice
Black pepper a handful
Cooking:
1. Slice champignons and onions. Marinate scallops with salt and black pepper.
2. Heat butter over medium heat and saute the champignons and mushrooms.
3. Add 100ml of chicken broth over high heat and add rice, stir well to coat the mix. The mixture should bubble slowly.
4. Add 100ml of chicken broth every now and then when the rice is turning soft for 30 minutes. Cook, stir, until fragrant.
5. Add whipping cream and milk. Cook and stir constantly until the liquid is absorbed and the rice is al dente.
6. Season with Parmesan cheese and black pepper.
7. Heat butter over medium heat and pan fry the scallops. Add a splash of lemon juice if desired.
8. Stir fry mussels over high heat until they open.
9. Assemble the scallops and mussels on the rice and add a pinch of spring onions for decoration. There you go!