Tomato Bruschetta 🍞 輕食意式開胃菜
13:58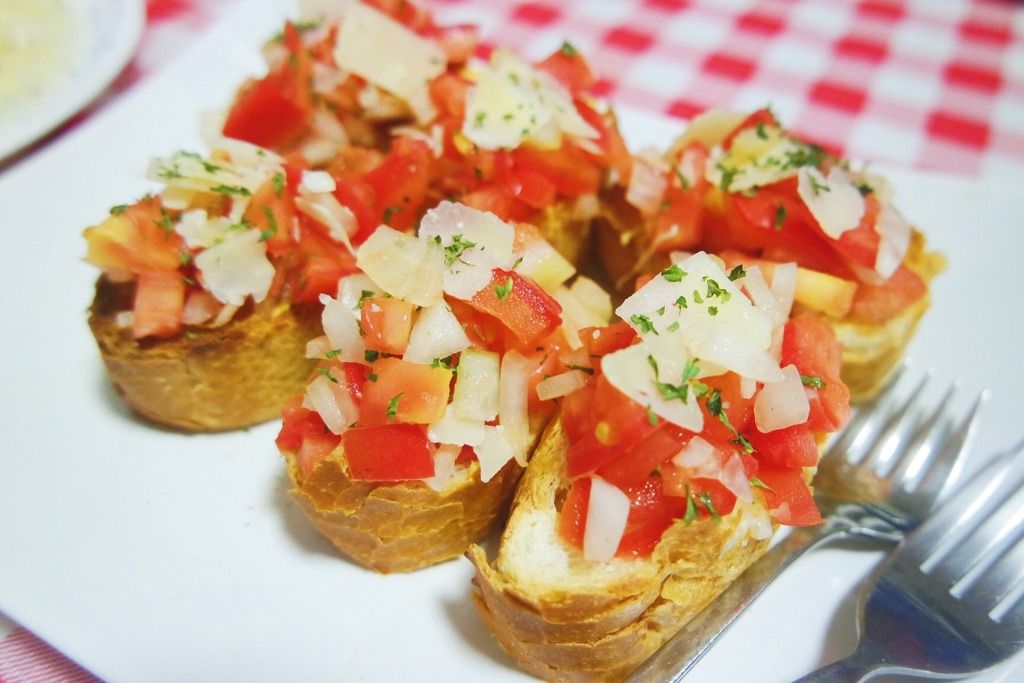 搜索過Bruschetta的意思,是「碳火上烤過的麵包」,屬意大利庶民小吃,topping其實可以很隨意~
但說到開胃當然非酸酸甜甜的蕃茄蓉莫屬🍅
基本上用來招待朋友是👉🏻零失敗👈🏻的前菜!

蕃茄羅勒葉焗法包
二人份




材料:

蕃茄2個
洋蔥半個/蒜頭幾個
橄欖油2湯匙
白醋1茶匙
鹽少量
羅勒葉隨意
洋莞茜隨意
法包半條
芝士片或乾酪粉隨意
巴馬臣芝士隨意
做法: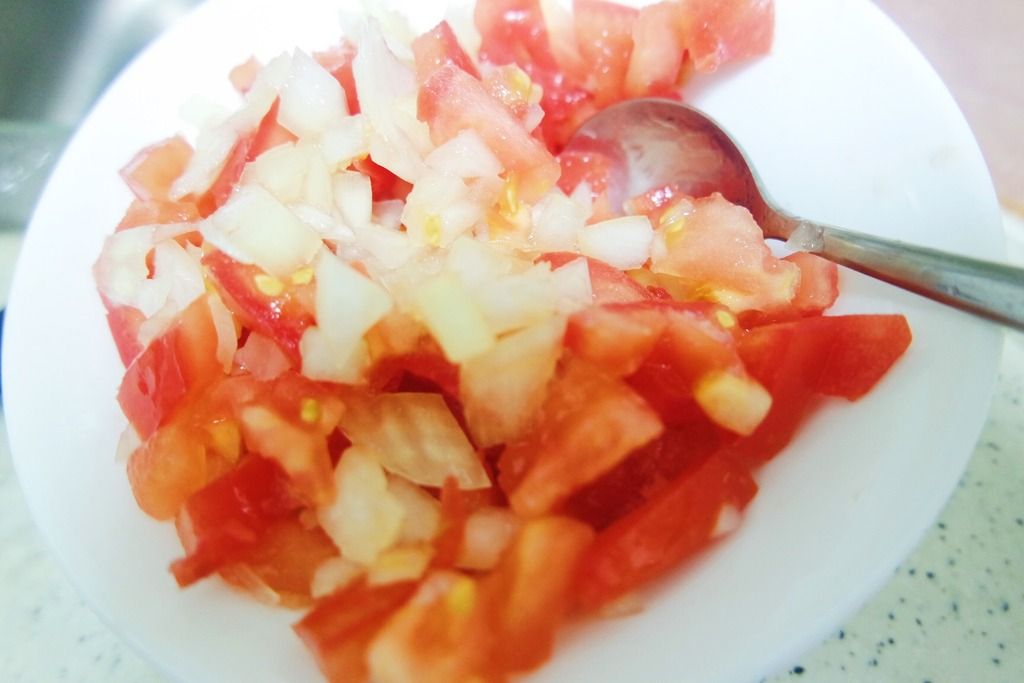 1. 蕃茄去丁切粒,洋蔥/大蒜切粒,加入橄欖油﹑白醋和鹽攪拌成蕃茄蓉。
如果喜歡更香口的蕃茄蓉,可以中火煎香洋蔥和蕃茄粒㗎~
2. 法包切片,加上乾酪粉在麵包上面,放入焗爐,中温烤三分鐘
3. 把蕃茄蓉放在麵包上,撒上羅勒葉和莞茜葉,最後加上巴馬臣芝士 大(小?)功告成!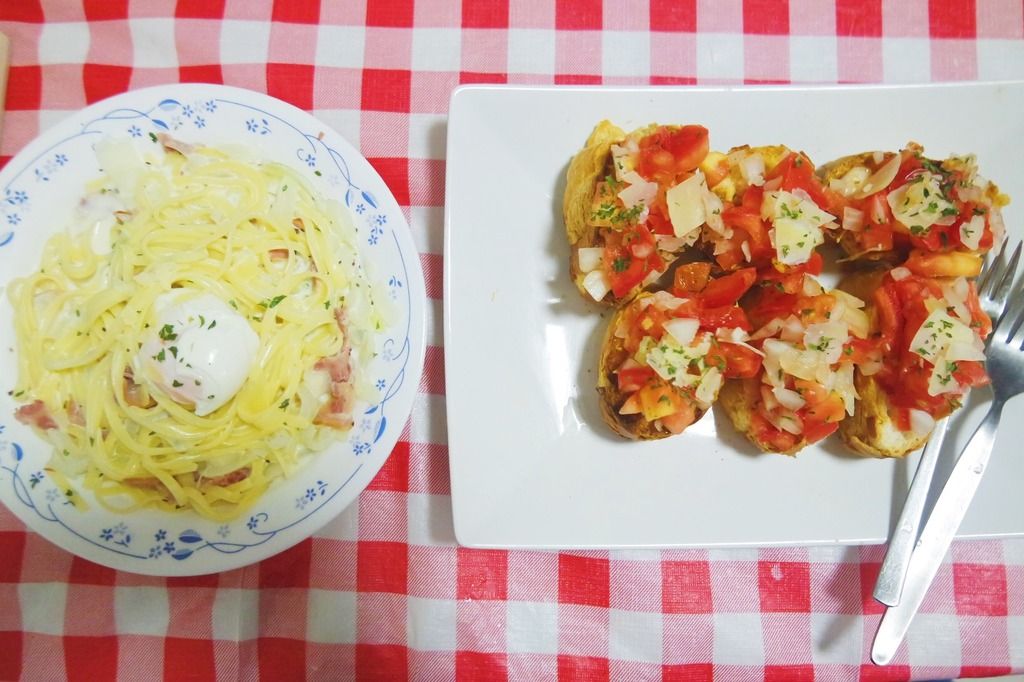 Tomato Basil Bruschetta
Serves 2
Ingredients:
Tomatoes (preferably ripe) 2 pcs
Onion half pc/ Garlic a few pcs
Olive oil 2 tbsps
Vinegar 1 tsp
Salt a handful
Basil a small bunch
Parsley a handful
Burguette half
Grated cheese a handful
Parmesan cheese a handful
Cooking:
1. Dice tomatoes and onion/garlic, and they should be drizzled with salt and olive oil.
2. Slice the burguette into pieces and top grated cheese on them. Toast in oven for 3 minutes,
3. Add the chopped toppings on the bread slice and sprinkle parmesan cheese, basil and parsley. Done!