WAGYU BEEF SALAD RECIPE 🍃 主角級和牛沙律
10:48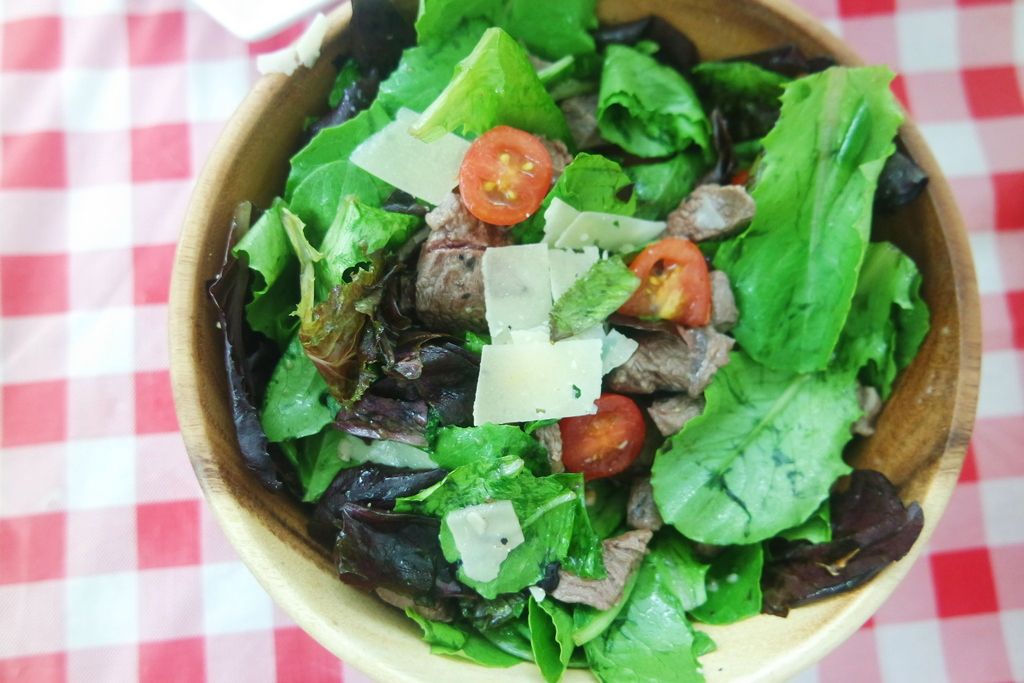 It's more than a supporting dish on the table!

很容易做的前菜,沙律以橄欖油和黑醋調味,整個是酸酸甜甜的開胃菜☘ 材料很容易買,十五分鐘搞定~

菜方面我買了以羅馬生菜、莧菜和火箭菜組成的沙律包,跟凱撒沙律那種生菜有分別㗎~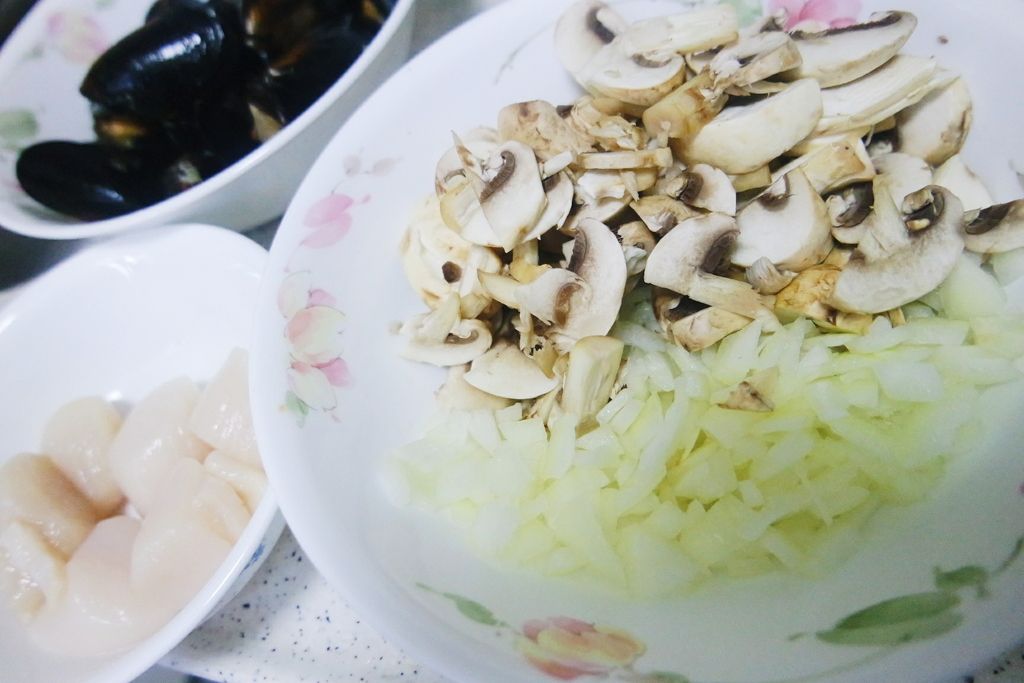 和牛沙律
二人份

材料:

和牛200g
沙律菜350g
巴馬臣芝士 20g
橄欖油2湯匙
黑醋2湯匙
洋蔥半個
白磨菇4個
鹽半茶匙
黑胡椒半茶匙
櫻桃蕃茄幾個
做法:
1. 用鹽和黑胡椒醃製和牛粒一小時,洋蔥和磨菇切粒,蕃茄一開二
2. 高火炒洋蔥粒和磨菇粒,最後炒香和牛
3. 把炒好的加入沙律菜攪拌,混入橄欖油和黑醋
4. 隨意灑上芝士和蕃茄即可食用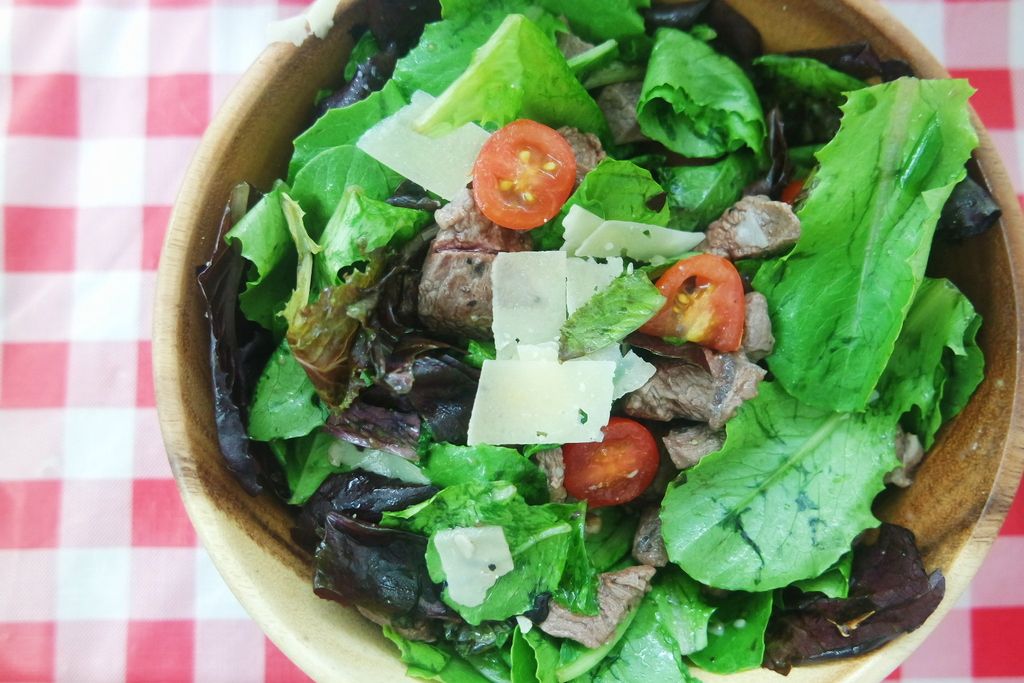 Wagyu Beef Salad
Serves 2
Ingredients:
Wagyu beef 200g
Salad vegetables 350g
Parmesan cheese 20g
Olive oil 2 tbps
Vinegar 2 tbps
Onion half
Champignons 4 pcs
Salt 0.5 tsp
Black pepper 0.5 tsp
Cherry tomatoes a handful
Cooking:
1. Marinate wagyu beef with salt and black pepper for 1 hour. Dice onions and champignons and slice tomatoes into halves.
2. Fry onions and champignons over high heat, and add wagyu beef.
3. Stir the above with salad vegetables. Add olive oil and vinegar.
4. Spinkle cheese and cherry tomatoes and serve immeidately.