Hummus recipe 鷹嘴豆泥沾醬
20:33

這陣子壓力好大oh 😭

做菜是我的舒壓方式,今次做的是中東非常有名又簡單但無敵好味的前菜 Hummus。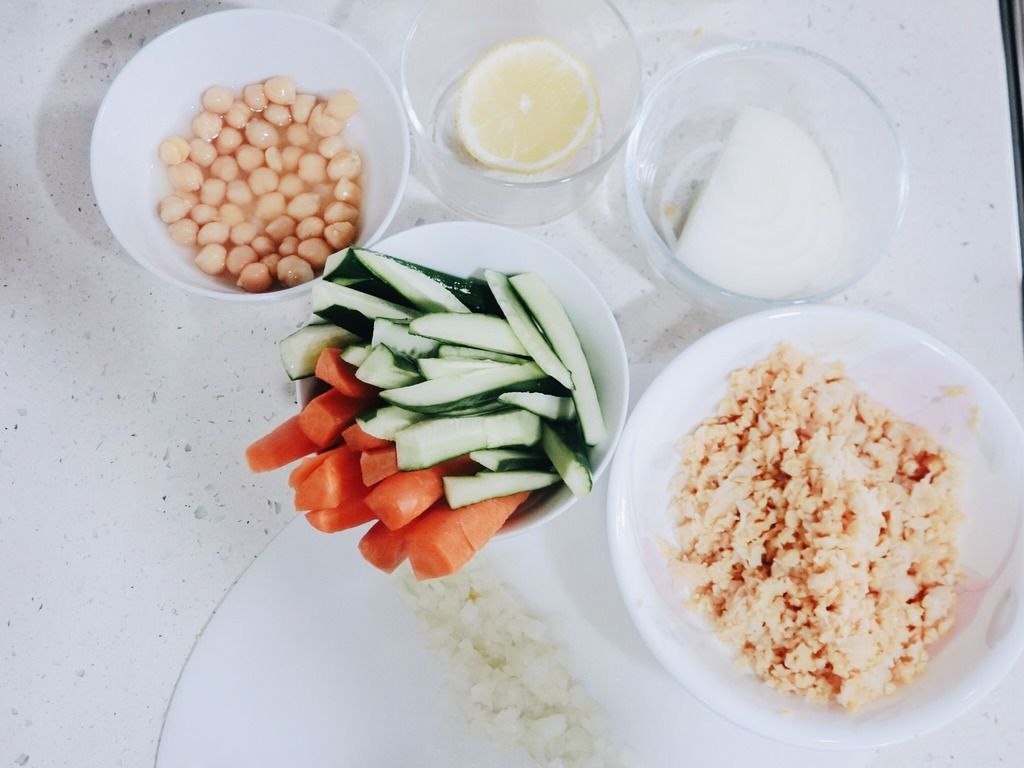 翻查了好一會兒才知道中文名字是鷹嘴豆泥沾醬,現在好像星巴克也有賣lu!
算很惹味又營養豐富的素菜,我咬了整個下午覺得這還真的好飽肚㗎啵⋯

今晚打風,快點回家~也請別驅趕無家可歸的流浪小毛孩 (好可憐😭)

青瓜紅蘿蔔配鷹嘴豆泥沾醬
二人份

材料:


鷹嘴豆一罐
青瓜兩條
紅蘿蔔兩條
橄欖油少許
洋蔥1/3個
檸檬汁少許
鹽一茶匙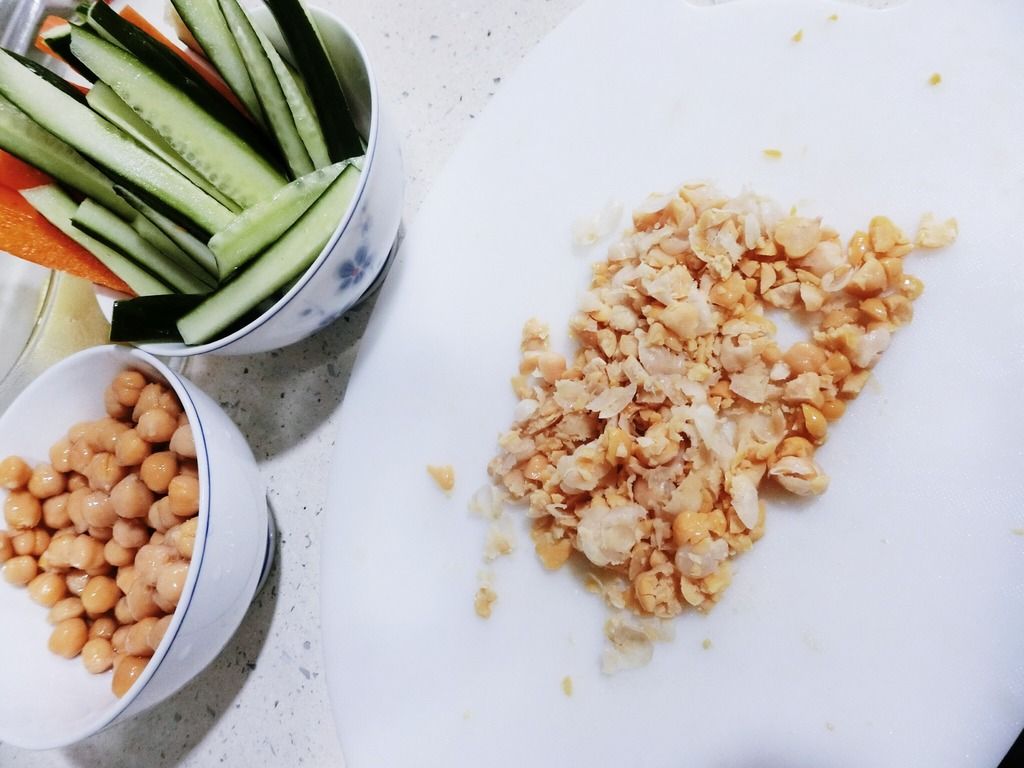 做法:
1. 紅蘿蔔洗淨切皮切條,青瓜切條,洋蔥切粒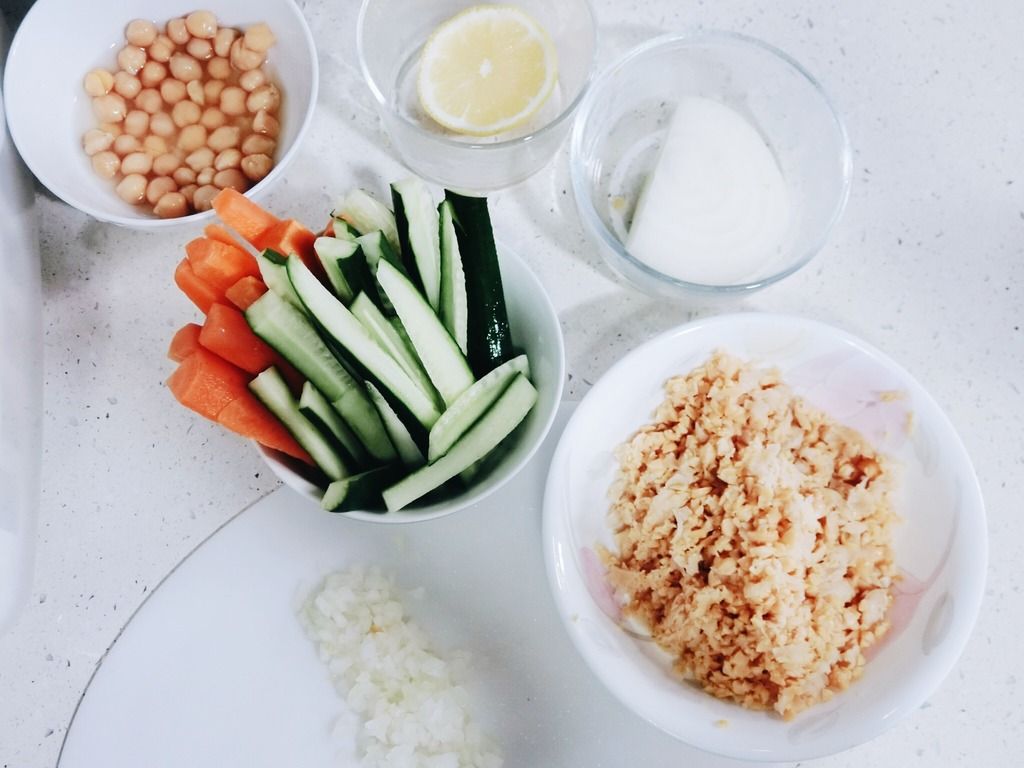 2. 鷹嘴豆去水,用攪拌機磨成蓉,加人數入洋蔥粒再攪拌。如果沒有攪拌機(像我),可加少許水把壓溶了的豆泥和洋蔥中火煮15分鐘,然後放入雪櫃冷藏大概20分鐘~
3. 加入少量鹽和檸檬汁,最後倒上橄欖油。把青瓜和紅蘿蔔沾上醬,超fresh!
Hummus dip with cucumber and carrots
Serves 2
Ingredients:
Chickpea can 1
Cucumber 2
Carrot 2
Olive oil a little
Onion 1/3 pc
Lemon juice a little
Salt 1 tsp
Cooking:
1. Peel off the skin of carrots, wash cucumber and cut them into slices. Dice the onion.
2. Drain the water of the chickpea can and blend the peas. Add onion and continue to blend.
3. Add salt, lemon juice and olive oil. Dip the cucumber and carrot slices into the sauce.